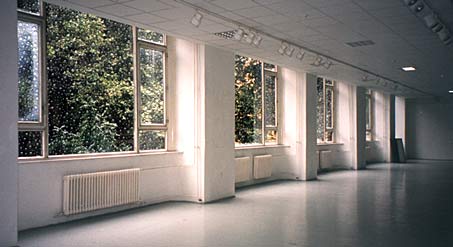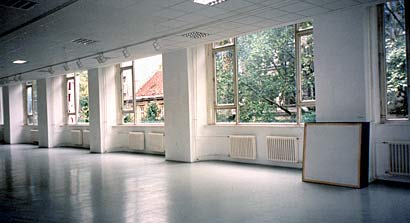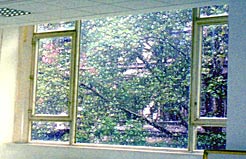 Rainfolie © 1996-99
Young & Seriuos -Recycled Images.
Musarnok/Kunsthalle Budapest, Ernest Museum 1999. (Manipulated Photos)
An installation where hundreds of small transparent acrylic plastic rain- drops were put on the inside of all of the windows in the exhibition space. The installation created the illusion – or rather the feeling – that it was constantly raining even when the summer sun was shinning outside.