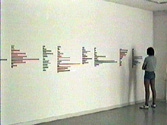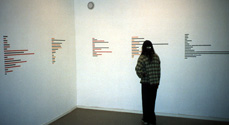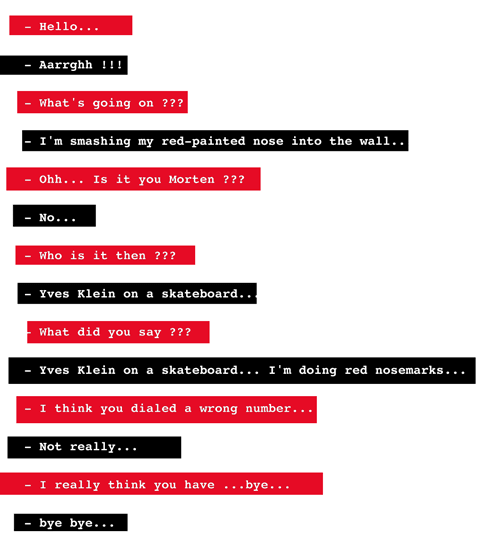 Conversations "Return of Innocense"
When the Shit hits the Fan. ©1996. (Installation view.)
In 1995 & 1996, each time I had considerations about art, I started to phone people I didn't know. l collected 200 phone-conversations on tape. The unedited conversations where presented on Dymo-stickers, hung up on the wall together with the video "Return of Innocense".